Carolina Surfacing: Top Choice for Pool Deck and Splash Pad Resurfacing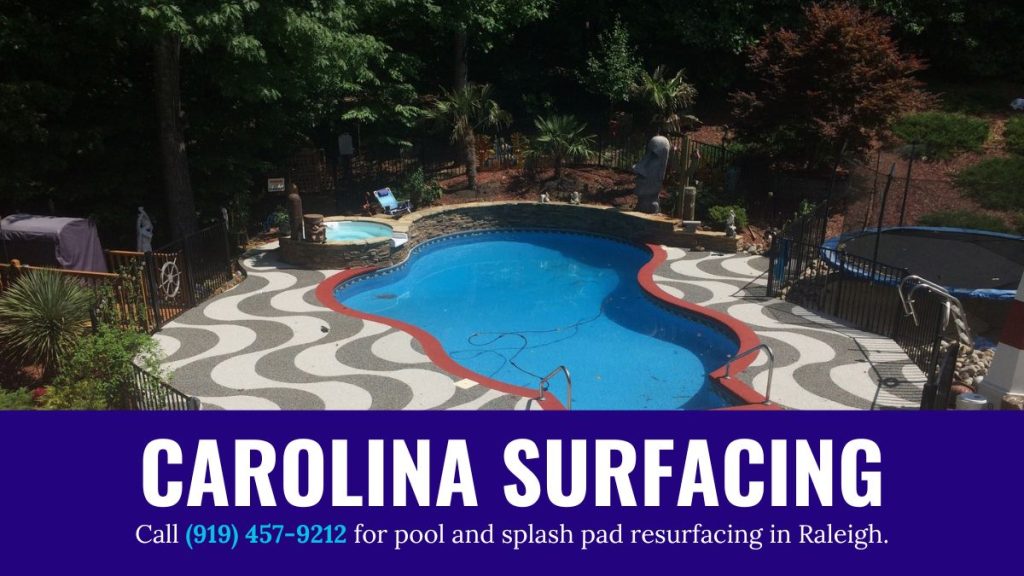 Pool Deck and Splash Pad Resurfacing
Carolina Surfacing is one of the leading companies in resurfacing in North Carolina. They have been expertly providing high-quality and low-cost solutions to homeowners in North Carolina for years. They are dedicated to providing lively, durable, and long-lasting Raleigh pool deck surfacing and splash pads while providing top-notch customer service.
Resurfacing is an excellent option for those who want to maintain their current deck or make minor adjustments; it is a cost-effective way of giving your property new life. One of the best ways to protect your investment is to prevent harm from occurring as early as possible, and rubber is a superior material that can be used to resurface and maintain your deck or splash pad.
Rubber Pool Deck Resurfacing & Splash Pads
Carolina Surfacing offers professional splash pad maintenance services and rubber pool decks in Raleigh for residential and commercial properties. Rubber pool deck resurfacing is a great way to rejuvenate the look of your backyard oasis by returning your pool deck surface to like-new condition. Splash pads are also recessed into the ground and accessible by various sloping surfaces, and they offer kids a clean and safe place for outdoor aquatic play while keeping many eyes in neighborhoods off conventional pools.
The Benefits of Rubber Pool Deck Resurfacing
Pool decks require special care beyond what regular concrete can offer. Concrete is porous, so it is susceptible to stains and pitting once the protective layer has worn away, especially in areas like the pool deck that get heavy foot traffic. Also, because it is porous, concrete can be susceptible to splitting, cracks, and structural failure if not properly maintained and treated. Rubber resurfacing, however, is a great investment because it is safe, easy to maintain, durable, and impact resistant.

If you are looking for Raleigh pool deck surfacing and rubber pool decks in Raleigh, call them or visit their website for a free quote and to view colors and samples. For more information about Raleigh pool deck surfacing, visit www.heyitsrubber.com.