One of the most common uses for our poured-in-place rubber is splash pads. Children love to run, jump, and play on splash pads while the water splashes about them. Our rubber surface's unsurpassed safety makes it the ideal choice to help prevent slip and fall accidents. Splash pads are a fantastic place to spend quality time with your family and make enduring memories during the hot summer months. They're also a great way for individuals of all ages to get active and have fun!
For a free quote or to discuss your ideas, get in touch with our team right away! We're pleased to provide New York with our rubber splash pad surfacing.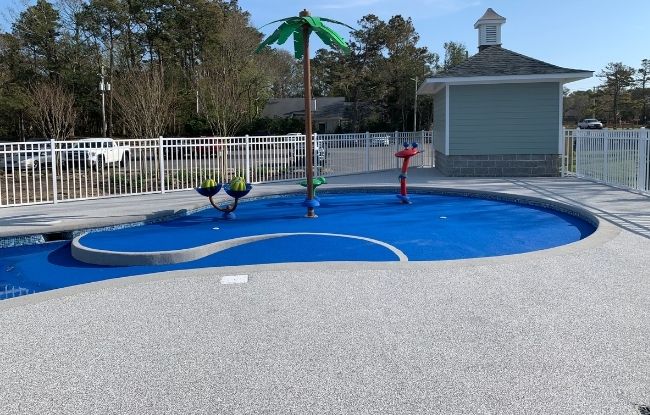 Secure Your FRee Splash Pad Consultation
Durability is the second most important factor in a splash pad surface after safety. This is especially true when kids are playing on a splash pad's water-covered surfaces. Our impact-absorbing rubber surface will soften the fall and prevent injuries if they do fall.
The most long-lasting permanent soft surface option is rubber surfacing from Waterford Coating, which makes your splash pad safe and reliable.
The best option for splash pad design & installation services is Waterford Coatings. Our resilient rubber floors are made to handle high foot activity and cannot be replicated. Get in touch with our team right away if you believe your New York residence or place of business could benefit from a splash pad. We offer complimentary in-person or online consultations.